Following our success in addressing youth unemployment in Australia and New Zealand, RISE UK launched in late 2018 and we have been working to provide life-changing opportunities for young people ever since.
To date we've helped almost 50 young people secure work in the UK, and have supported hundreds more through inspiring and informative workshops events, including with market leading brands like Electronic Arts, LinkedIn, Microsoft & SimplyBusiness. 
We've received overwhelmingly positive feedback from our valued employer and community partners, and importantly, from the brilliant young people we've had the pleasure of working with.
Our work is largely focused in two main areas:
Helping young people to secure work placements – our main objective is to help young people secure jobs and apprenticeships with our employer partners. However, we also help with work experience placements, and help young people apply for roles elsewhere too.
Inspiring and upskilling young people – through events, workshops and insight days that help young people develop the knowledge, skills and confidence needed to progress into placement opportunities or advance their existing career.
Prior to placing young people with employers we assess them for overall work-readiness and their suitability for specific opportunities. If we think they're a good match our staff and volunteers will help them to prepare and tailor their CV's, applications and cover letters. We also help them to prepare for interviews if offered. In all cases we provide careers advice, strength-based coaching, general encouragement and sign-posting to other services when useful or needed.
We can also support candidates with travel costs to and from interviews, and during the first month of their placement, and help them to obtain work-ready clothing, either directly or through referral to our valued network partners. Most of our work remains online due to Covid-19 but we're keen to be able to offer face to face support as the situation allows.
We can also provide support to employers involved in Kickstart:
Kickstart is the UK government scheme that funds 6 month work placements for young people aged 16-24.
Organisations taking part receive full funding to cover 100% of the National Minimum Wage for 25 hours a week, plus employer National Insurance Contributions and employer minimum automatic enrolment contributions.
Kickstart is a great way for your organisation to access and support diverse young talent and to demonstrate positive brand values. However, you must provide high quality support that ensures each young person leaves their placement more employable than when they started.
To help achieve this every placement comes with a £1,500 grant that can be spent to provide employability support. Employers can transfer some or all of this £1,500 to a partner like Talent RISE to provide this support on their behalf. We can also offer advice on using the scheme in general. 
If you're an employer taking part in Kickstart, or interested in doing so, you can find out more about how we can help on our dedicated Kickstart webpage.
Our work is only possible thanks to the incredible support of valued employers and community partners, who help provide opportunities for young people and refer candidates for them respectively. Volunteers also play a key role in our work.
We're always keen to speak to like-minded organisations and individuals who want to collaborate to support young people facing employment barriers. So, please get in touch, if:
Your organisation is interested in providing a placement opportunity or in inspiring or upskilling a young person through a workshop or event
You are interested in coaching / mentoring young people, either on a personal basis or via your employer.
Your organisation works with young people and is interested in referring them for opportunities for entry-level roles, work experience, workshops and training, or for general employability advice and support.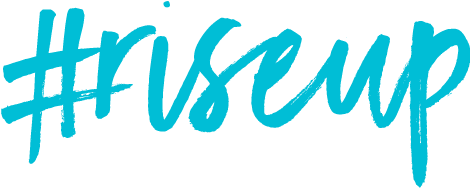 If you're an employer interested in offering opportunities, a young person interested in applying or another youth organisation interested in partnering with us, please get in touch.